Chiropractic to help you excel in your competitions
The greatest athletes in the world are followed by chiropractors to help assist them in their physical preparation, prevent injuries and receive personalized health care, adapted to their sporting practice. Read on to learn why these athletes value chiropractic care.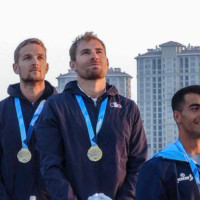 I regularly visit Maxime. Very competent and professional practician. Very nice person, I recommend.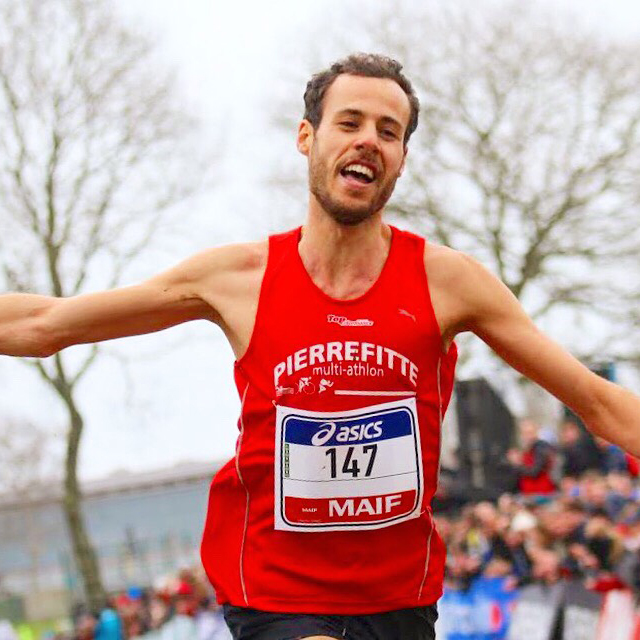 I am a professional athlete in track athletics. I have been following up with Maxime once a week for the past few months in order to regularly monitor my performance. These visits have allowed me to improve my proprioception, lower tensions, improve my flexibility, and recover more easily which has improved my athletic performance. Thank you very much for your work!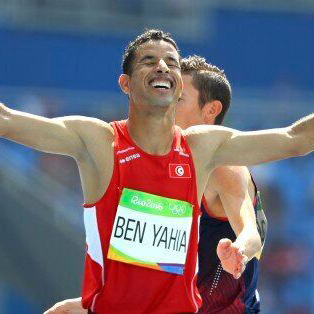 Maxime, who is very passionate about his profession, positively participated in the success of my 2016 season because I was able to qualify for the Olympic Games in Rio and reach the final on the 3000m steeplechase. I recommend him to anyone who is looking to improve their well-being or optimize their abilities on a daily basis. Thank you Maxime !!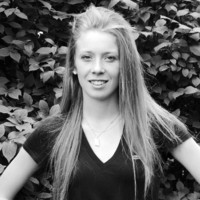 Several consultations with Maxime and each time, I've felt lighter afterward. It is a pity that I cannot see him more often. He is excellent in his field. He doesn't hesitate to explain what he doing and why he does it. Whether you are a professional athlete, athletic or simply consulting because you feel bad, I recommend him. In my case, I visit him without exception when I travel to Paris.
1089/5000
I have been a professional athlete in track athletics for 8 years now. I have always been accustomed to alternative medicine: physiotherapists, osteopaths, acupuncturists, etc. I 've also always had lumbar problems (very pronounced scoliosis), problems with my left knee (patellar femoral syndrome/ wiper syndrome which many athletes develop, one leg larger than the other, an offset pelvis); and repetitive migraines coupled with insomnia every night (nights of 3 hours sleep maximum for years). After a year of follow-up: I managed to sleep more than 8 hours, waking up around twice a night. After 4 years of follow-up: I have almost no back pain and my scoliosis is much less pronounced. Two years ago I injured my knee, I was told to find another sport, that I could never run again, and that I needed surgery. Yesterday I ran the first half-marathon of my life … Significant improvements also in my performance and my posture on a daily basis.
ENSURE THAT YOUR SYSTEM RECOVERS QUICKLY AND EFFICIENTLY
Repetitive, brutal or intense movements that athletes -especially high level- undergo puts their body to the test. Muscles, tendons, and ligaments are under intense stress and need to recover and heal.
Being regularly followed by a chiropractor not only improves tissue recovery but also limits the stress inflicted on the body during training & competition by improving general body functions. Athletes who follow chiropractic car, force less on their bodies for the same result, which also improves performance. 90% of world-class athletes use chiropractic to prevent injuries and improve performance.
IMPROVED MUSCLE ELASTICITY AND FLEXIBILITY
The pressures exerted on our bodies when we compete and train regularly create dysfunctions in the joints or vertebrae. High-level athletes often have stiffness or joint pain, which limits their performance. Regular chiropractic monitoring, adapted to the intensity of training, helps repair the damage already present and improve function to prevent injuries. For example in baseball, improving hip rotation improves power strength.
IMPROVE YOUR ATHLETIC PERFORMANCE AND YOUR STRENGTH
Many studies have shown improved muscle power in athletes who are regularly followed by a chiropractor. For example, a study carried out on judokas demonstrated an improvement in the strength in the hands by 16% after only 3 sessions of chiropractic. Obviously, strength and performance are directly linked and increased strength will cause better performance. We often see people who feel that they've reached a plateau in their performance evolution, only to surpass it after a few sessions. This is particularly visible in CrossFit or at the gym because you can directly see the difference in the additional weight you are able to lift.
Chiropractic doesn't just improve performance on the field. Athletes who are regularly followed by chiropractors report improvements in stress levels, better sleep, better blood circulation, better immunity, and better overall health.