A curative & preventative approach to health.
Chiropractic is a healthcare profession that helps free the body's innate healing capacities by manually adjusting the body. The aim of chiropractic is two-fold.  If you are suffering from symptoms and/or pain, the first aim of chiropractic care will be to help you find relief from these symptoms by targeting the root of your underlying health problems. The second step of chiropractic is preventative. Once your symptoms have improved, your chiropractor will be able to help you take further control of your health through preventative, chiropractic care. Thus, regular chiropractic care aims, not only to help you avoid developing latent problems in the future but also to optimize your body's overall health, enabling you to benefit from its full potential.
Frequently Asked Questions
Why do adjustments make a "cracking" sound?
Maxime CANU
2020-03-05T15:42:43+01:00
During physical adjustments, chiropractors stretch real quickly the joint they are trying to unblock. This quickly decreases the pressure (tension) in the joint, which in turn, creates a small gas bubble that bursts to become liquid again. We often compare this phenomenon with the opening of a soda can: depressurization creates a noise. It is by no means a bone that cracks. Also, when done by a duly trained chiropractor, adjustments are completely without risk. We recommend that you do not try to reproduce the movements of chiropractors at home as they've spent 6 years learning how to do it safely.
Maxime is really talented and attentive to the patient's needs! My neck pain disappeared after the first appointment and I am already moving much better. Eager to return to see him.
I exercise 12h per week as I'm an apprentice stunt woman. The vertebrae are living tissues and move on a daily basis. Oftentimes, muscular pains are related to vertebrae compression. Maxime put my back back in place in one session and I am much more flexible 🙂 As a professional masseuse, I recommend Maxime with a capital R.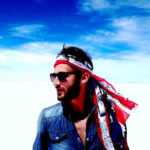 I am someone who travels and goes on a lot of difficult expeditions. Session after session, Maxime managed to unblock my problems and heal my old wounds. In addition, his office is superb. I highly recommend!
I met Mr. Canu following my husband's advice. Magnificent office on avenue Marceau. I run around all day in the subway in heels and these disastrous consequences for my body were confirmed during my first session through the scanner. I visited the office 1x / week during the first month to correct major issues and today I visit once a month for prevention and fitness maintenance. The difference in my daily life is edifying. I highly recommend.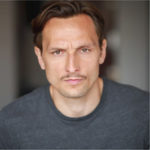 It was my first chiropractic session and wow it was perfect. I  practice a lot of sports so this session did me a lot of good. Mr Canu adjusted me perfectly and I'm going to go back very quickly. Everything is perfect there (design of the cabinet, care, price, and friendliness of the practitioner). I highly and warmly recommend this professional.
Mr. Canu does a great job we saw the effects on my kids and me.
He is always very attentive to everyone and is very professional and conscientious. He found solutions to our questions which remained unanswered despite numerous examinations. He changed our lives. A big thanks to him!
"Add more years to your life and more life to your years"
Our patients visit us for the following symptoms: